Site Sentry ANPR Speed camera
This radar speed camera may be used in several configurations, Stand alone camera system (mains powered), Camera with supplementary speed and number plate display (mains powered) or trailer mounted with 10 days electricity supply being provided by the super reliable re chargable AGM battery pack. All configurations running our 'no excuses' comprehensive SITE SENTRY data base software.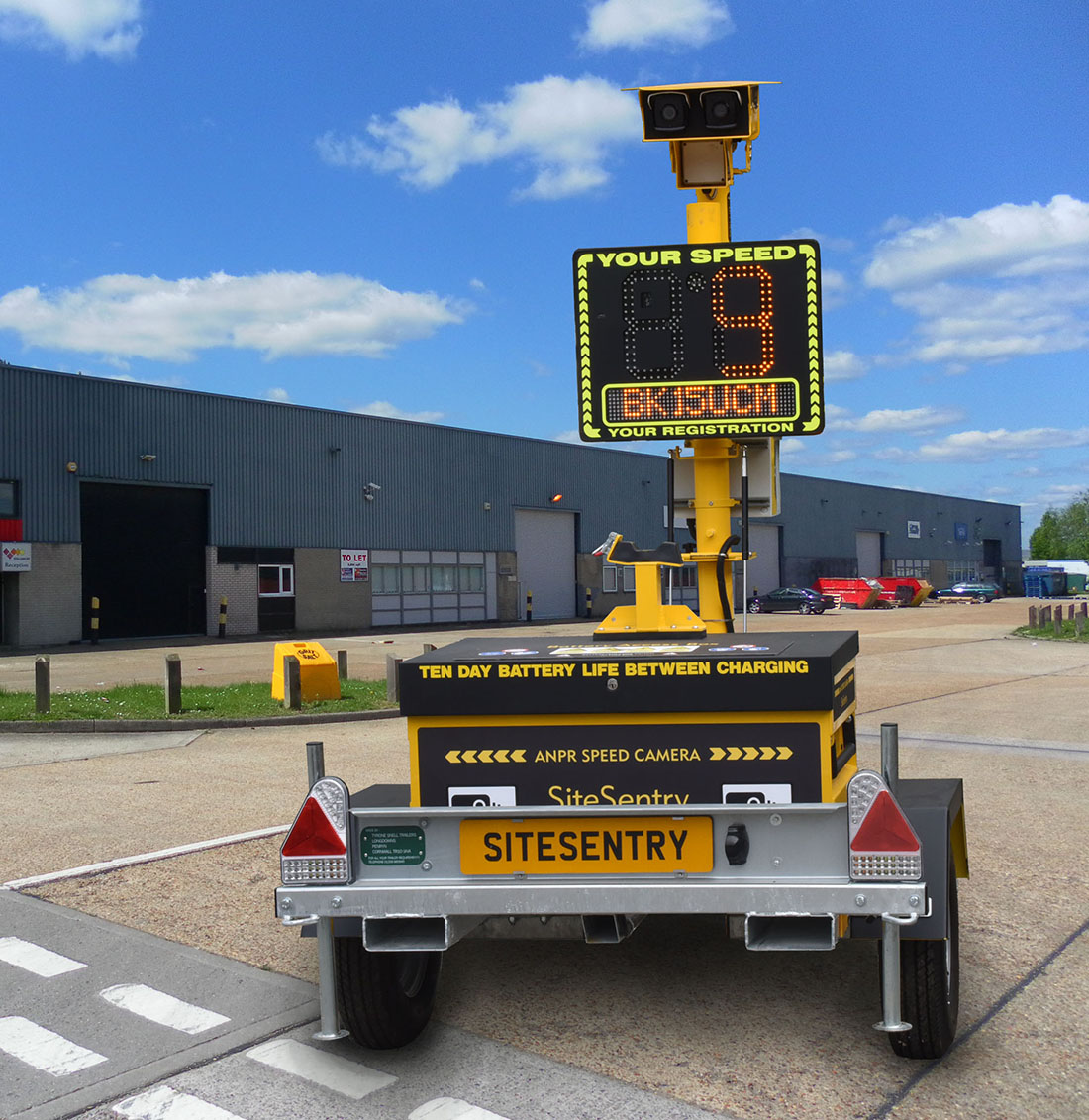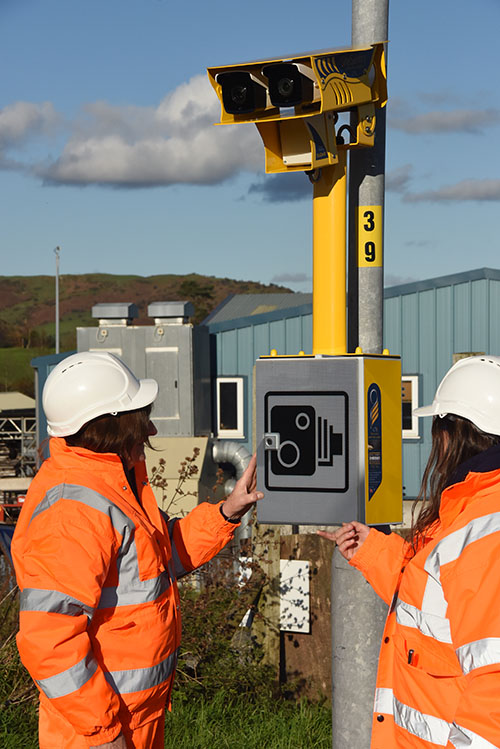 trailer mounted battery pack Mobile ANPR Speed Sign for Industrial Estate use.
ALL TRAILERS ARE CERTIFIED STREET LEGAL FOR TOWING ON UK AND EUROPEAN HIGHWAYS.
GPS tracker and easily removable wheels for additional site security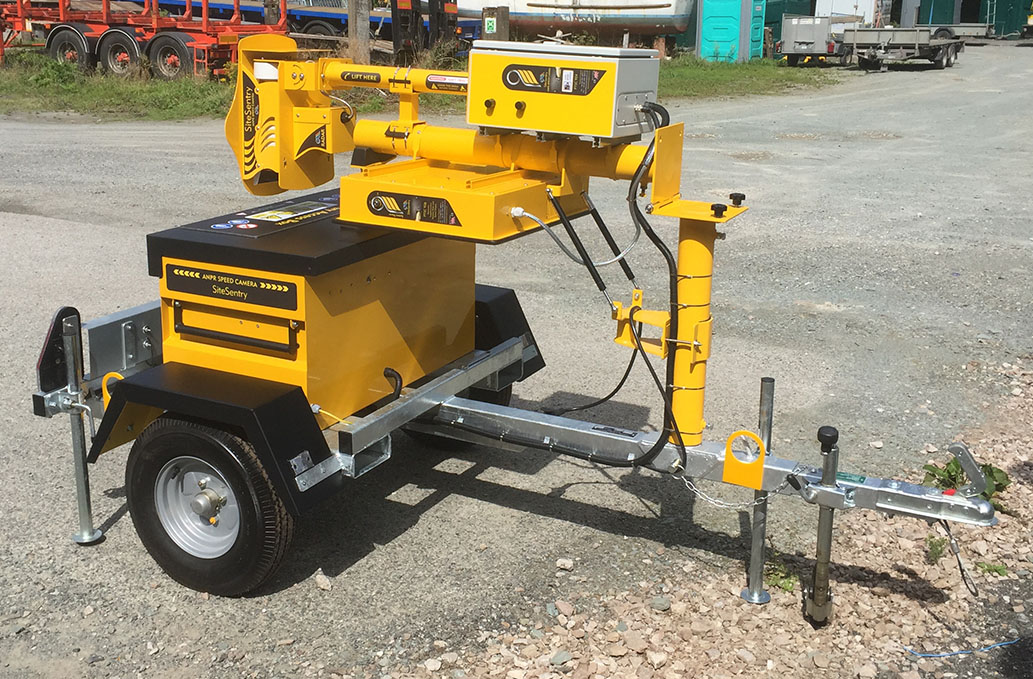 Lowerable up stand for easy towing around site. and easy battery charging by means of built in battery charger. Plugs into a standard 13 amp 3 pin outlet for 20 hours for one complete re charge.
click here to download PDF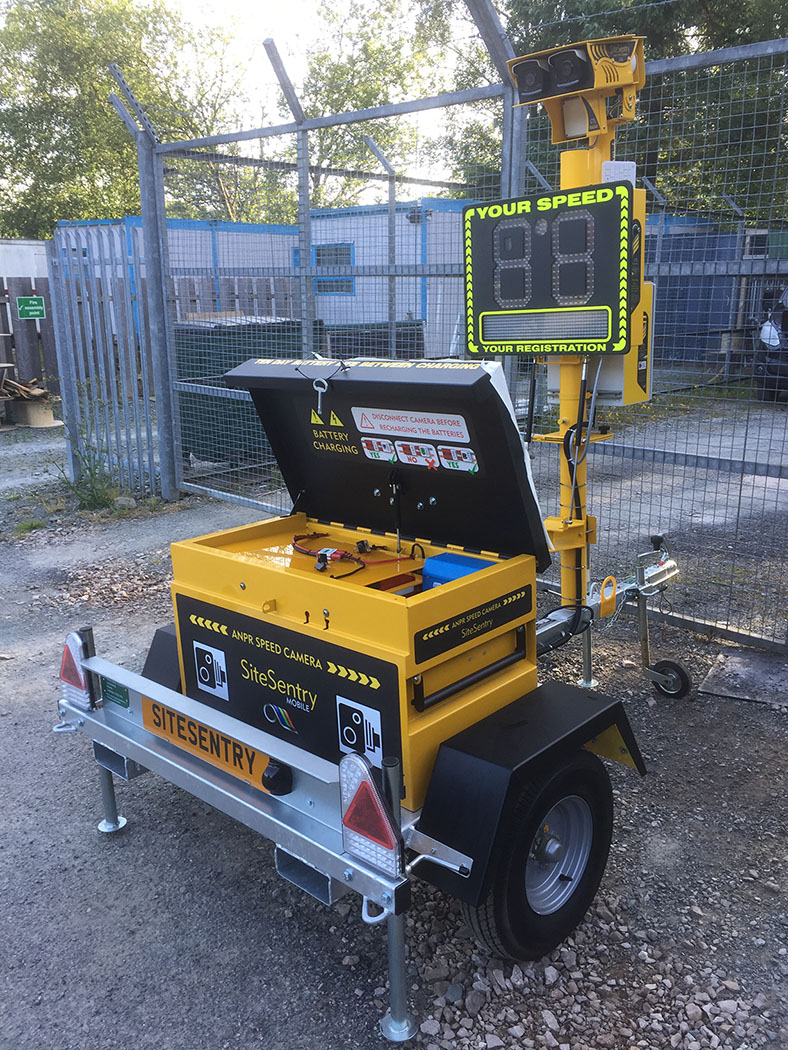 Move with Fork Lift Truck, Lifting Eyes or Tow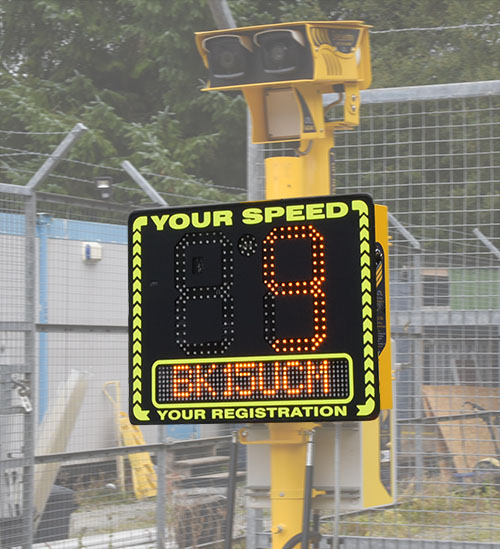 PTSC 926
Supplementary speed and number plate display may be added to the radar speed camera in either of the configurations, mobile or mains powered fixed. click here to download PDF
PTSC 924
ANPR radar speed camera system
This comprehensive radar speed camera system generates a database of all traffic events on your site which contain both a registration plate and a speed presence of a vehicle. The data base which is thus generated provides the user with upto one million historical events which may be searched by such criteria as speed over?, part of number plate, time or date and so on. click here to download PDF
Easy to fix to any pole or lamp post
Can be controlled by any smart phone or tablet, iPhone, Android, Windows phone etc.
Links to any network via ethernet, wi-Fi (hot spot or Client) or 1 KM via radio link.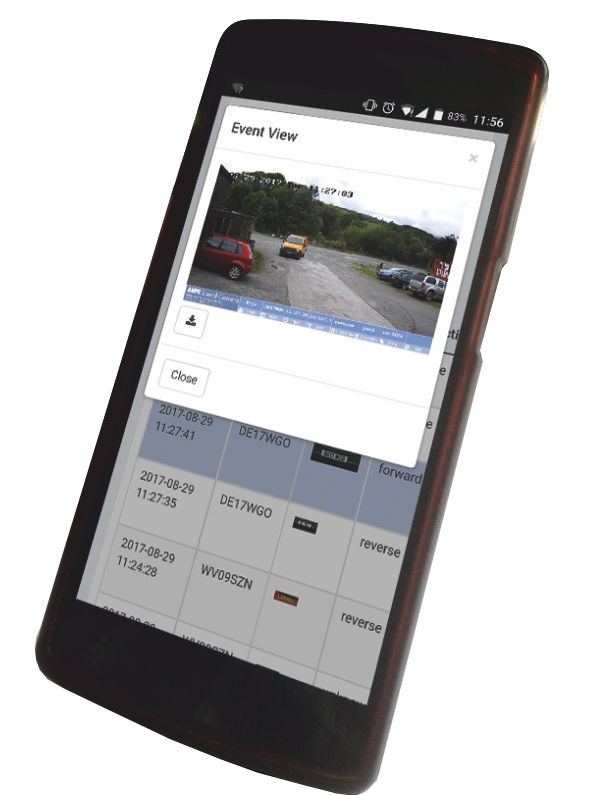 The SITE SENTRY software offers the user not only live access via ethernet etc. but also comes complete with Windows 'shell' software for remote analysis in the comfort of your own office by means of a removable permanently synchronising 'data to desk' hard drive.
Data to Desk
removable hard drive allows for instant replicating of all data from the camera onto your office desk top and re synchronises any missed events when you re attach the drive to the camera
See web real time on your phone with instant download of misdemeanors
Call our technical desk for further information and we will be pleased to assist
015394 36212